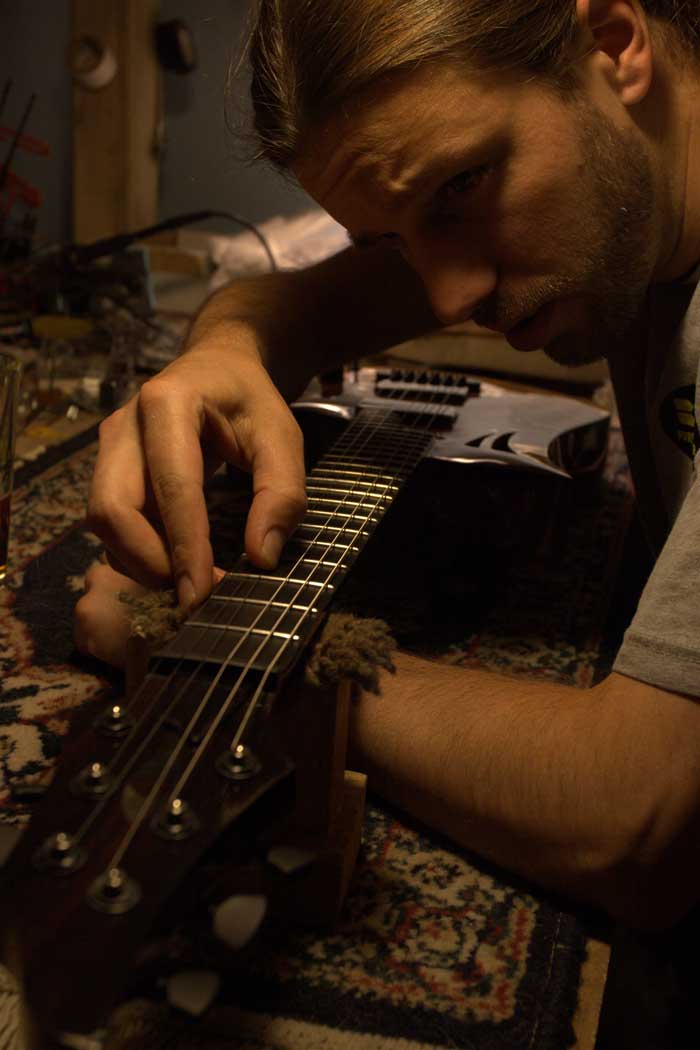 "As Visionary Instruments has been modding guitars for a while, it's no surprise that the finish and build quality looked and felt excellent." – James Trew, for Engadget, describing the latest product from Visionary Instruments, the Robocaster Controller Guitar, on display at the 2013 NAMM Show.
Visionary Instruments, located in Oakland CA, specializes in the custom design and manufacturing of stringed electronic instruments.  Since 2008, we have been producing innovative high quality guitars, featuring unique designs and integrating the latest technology for some of the biggest names in music.
Our made-to-order instruments are innovative and attractive, featuring a balance between traditional design and cutting edge performance features.
Among our products is the world's first video guitar.  This cutting-edge instrument features a video screen which can be programmed by the performer to provide special effects during a performance.  Played onstage with Porcupine Tree, Billy Idol, Lady Gaga, Laura Pausini, and others.  To see this guitar in action, check out our "Artists" tab.
A Game Changer: The latest product from Visionary Instruments is the Robocaster Controller Guitar, an instrument that provides a full range of Midi enabled effects at your fingertips – all on the face of the guitar.  Unveiled at the 2013 NAMM show, read what critics have hailed as "A Game Changer" at Guitar Moderne and at Engadget.
Visionary Instruments' patented technology and personalized customer attention ensures that each guitar is one-of-a-kind and will meet the highest standards for quality and performance.   We welcome your inquiries, contact us here.